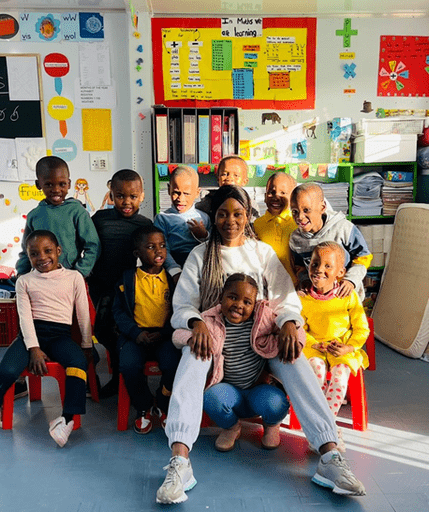 Buhle Mntuyedwa is the principal of Telitebies Academy Pre-
in Khayelitsha, Western Cape. In October 2022 Breadline
Africa provided a container classroom and toilet, and in April 2022 ,started supplying ingredients to support their breakfast and lunch meals.
"The relationship with Breadline Africa has been great and we are
committed to strengthening our children and building stronger,
healthier, and safer learning spaces.

Together, we are helping to make a positive and lasting difference in the lives of our children,
who will ultimately grow up and shape society and our communities based on the adults that they become. It all starts with their education," says Buhle.