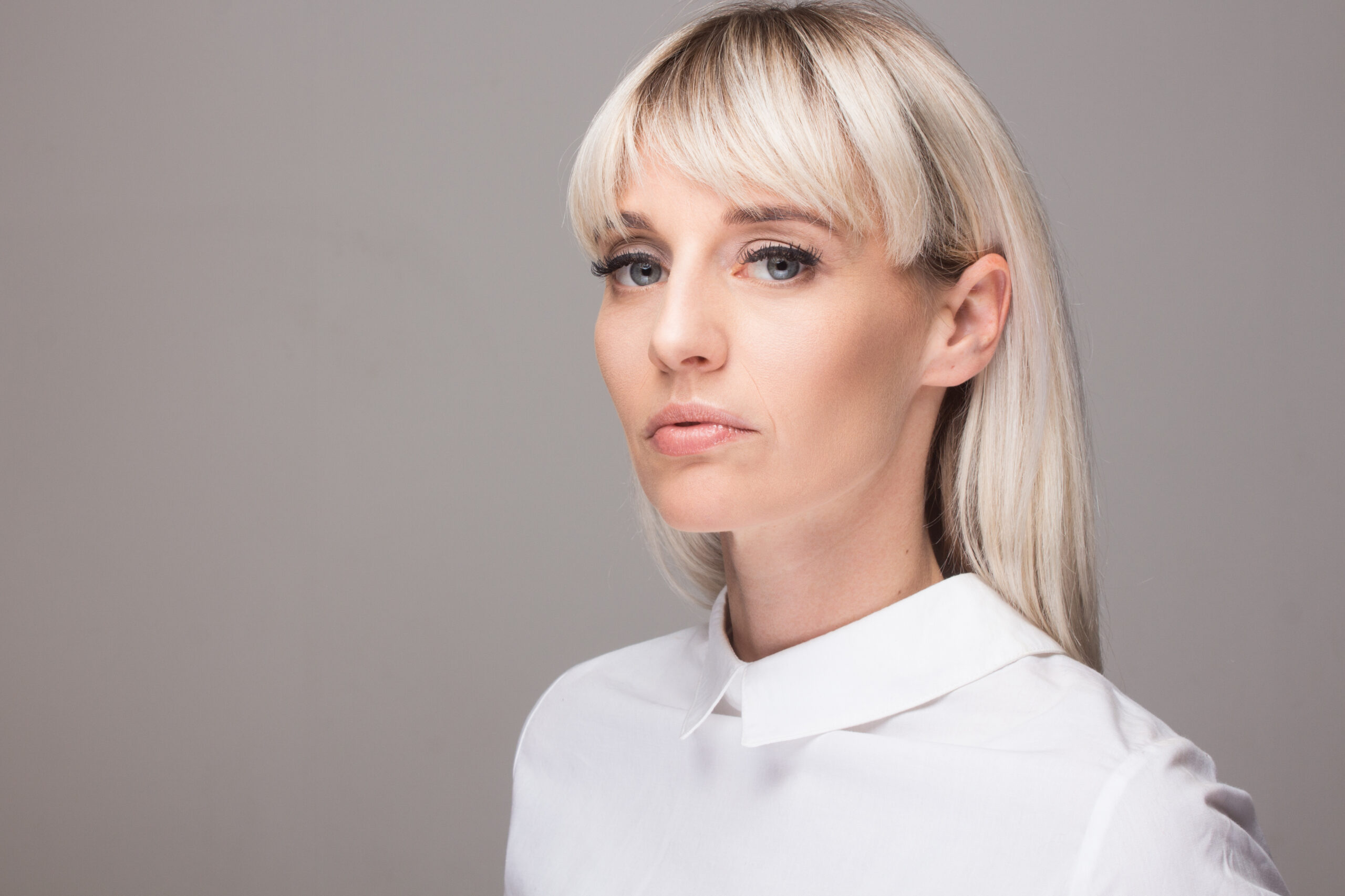 Charlenè Brouwer is a multi award-nominated actress, producer and director, who knew she wanted to become a storyteller from an early age. Dedicated to powerful narratives with a positive impact, her own story started in the small farming town of Sannieshof in the North West, where she grew up.
A diligent student of Potchefstroom Gimnasium and later the University of Potchefstroom, Charlenè studied communication and journalism. During her studies Charlenè was elected into the student leadership board for the Drama club, "Thalia" and she established the first ever community outreach to underprivileged children by connecting with them through the art of performance. During her studies in Potchefstroom she was very involved with charity work and working with children with disabilities. In her second year she decided to pursue an opportunity in modelling and she moved to Italy to work as a model. In pursuit of her dream of acting, she studied under Brumilda van Rensburg, obtaining multiple performance-related qualifications. She also received a bachelor's degree in Communications Science and Journalism from the University of South Africa.
A self-made woman, Charlenè acquired bursaries through academic achievement and returned from Italy to support her family. She took on four jobs at one point in her life to financially support herself not to quit dreaming about becoming an actress. Charlenè is an exceptionally dedicated and hard worker and she gained invaluable experience on film sets as a wardrobe assistant and continuity supervisor, second camera work. During these formative years, she honed her craft and became known for commercials as an actress , as well as roles in television series, theatre and feature films.
Her broad experience in front of, and behind camera, served her well when she landed a starring role in SAFTA-winning film, Dis ek, Anna. Also attached as associate producer, the hard-hitting crime drama won six Golden Horn awards, a first for an Afrikaans film.
Since her breakthrough, Charlenè has spearheaded her own film company, Brouwer Productions, and directed numerous acclaimed and award-nominated television series and documentaries, such as: Op Pad met Dana, From Parow to Parowfest and Bus from Ukraine.
Behind-the-scenes, Charlenè is a dedicated mother of two and an ardent child rights activist. During 2015 to 2017 she served as a spokesperson for the child abuse NGO, the Teddy Bear Foundation, she has championed campaigns to help fund and sponsor the charity. She used the film "Dis ek, Anna" as a driving force to cast light on the topic of child abuse and she used the SAFTA awards as a platform to adress this issue. Her fearless attitude around the subject was seen in the dress she co-designed with Ciska Barnard to depict the statistics of abuse. She wore a white dress with children's handprints on the dress and when the film won she addressed the audience with statistics.
In recent years Charlenè moved over to directing and is known for works like "Parow to Parowfest" that Leon van Nierop gave 5/5 stars and singled out Charlenè's direction for storytelling and work dedication. The first television series' season of "Op pad met Dana" directed by Charlenè received a "Huisgenoot Tempo" nomination. Her recent work in the developmental phase is in conjunction with fellow female producers to tackle the issue around women being violated in the transportation sector in Africa.
Charlenè is constantly learning, developing her craft as a film-maker and remains committed to telling meaningful and impactful stories through Brouwer Productions. A voice for empowerment and upliftment, her altruistic spirit and driving efforts are geared towards making the world a better place.