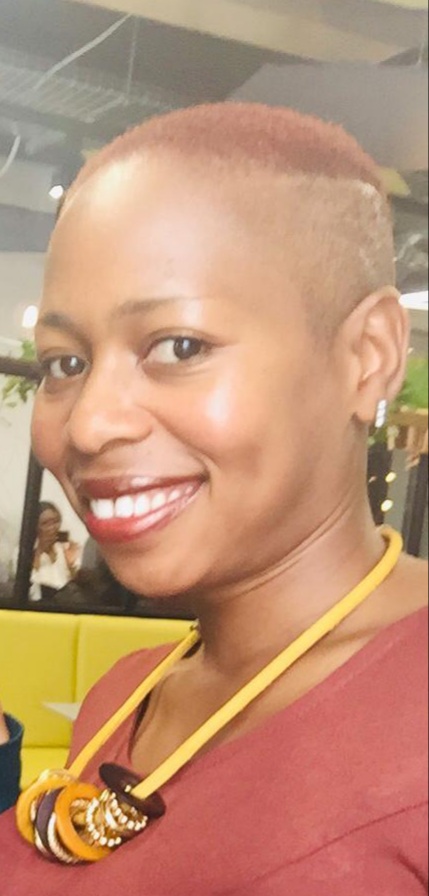 Gloria Phakathi has studied different courses and she has the below qualifications. International Certificate Computer Studies ,A+,N+ ,MCSE/MCITP System Engineer; Project Management Prince2 PMI; Accredited Facilitator, Small Business Enrichment Programme, Management Development for Employment Services Professionals and Currently studying BCOM Information Technology at Mancosa doing her last year. She is a qualified Individual Staffing Professional(APSO ISPr).
Gloria stands out as a suitable candidate as she has shown resilience in her Entrepreneurial journey for the past 8 years since she founded her Software development company. She has shown great strides as she has managed to develop two software's which she is target small to medium companies. The first software is a Payroll solution and the second software is an online Job Card software that has quotes, Invoicing and Inventory module which is designed for Artisans business such as Plumbers, Electricians they get to use the software. She has managed to secure a loan to purse the development of the two software and has led her team very efficiently and showed some leadership ability.
She was part of the ​​BMWK Manager Training Program in 2021 which was sponsored by the GIZ which gave the business owner an opportunity to travel to Germany in November 2022 understanding the business culture and creating partnership opportunities.
Gloria has worked for different industries and has over 15 years of experience in various roles and sectors. She is a business Analyst by profession and she has interest in IT Project management. She has worked for companies such as BBD, Nedbank,Wesbank and Chase Software ,Futuresoft held different positions such as Software Technical Support, Application Support Specialist, Software Tester SQL Database, Business Analyst ,Product Owner.
She has done some hackathon judging and mentoring the participants on how they can commercialise their innovations. Gloria has done Hackathon mentoring and Design Thinking training for the teams, together with Silicon Cape sponsored by the USA Embassy. She has worked closely with NGO to assist them to implement IT Strategy within their organisations.
Gloria has started to give back to the community by offering mentoring sessions to Start-ups on a voluntary basis; she has recently signed up with an NGO based in Botswana called Mebal Youth Studios and is also working closely with EKasi Labs hubs and mentoring some IT Start ups Is also an inhouse mentor at the south African Creative Industries Incubator.
Gloria has been shortlisted and finalist for the below awards
· Eskom Business Investment Competition Finalist 2017/2018
· SEDA Women Enterprise Coaching Program 2019
· SAGE Foundation Entrepreneurship program Finalist (won the overprize)2019
· Second runner at the Tshwane Women in business awards in 2022 in the ICT sector.