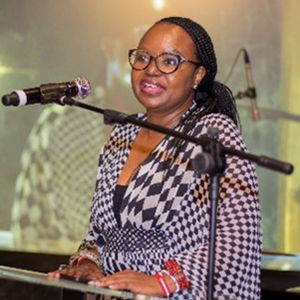 Lee Zama is an experienced tourism business executive with a wide range of services and food sector experience.
Lee served on the boards of the Tourism Grading Council SA (TGCSA), the Tourism Business Council SA (TBCSA) & the Chairperson of its growth and transformation committee.
Lee was formerly the CEO of the Federated Hospitality Association of Southern Africa (FEDHASA). The members range from large JSE-listed companies to small and emerging organisations. Lee is a managing director of CEO Directives Tourism Advisory with a focus on supplier development, marketing strategies, tourism concept development, sustainable tourism implementation and policy.
Lee chaired the committee that developed COVID-19 Safety Protocols for the tourism industry in South Africa. The Safety protocols were means to de-risk the sector against COVID-19 and enabled the sector to operate from various risk levels. Lee participated in the tourism sector engagement with the government to ensure appropriate government intervention that enables business continuity for large and small enterprises.
Lee has held several senior management and executive positions including Group Director Sales at Bidvest Prestige; Regional Business Manager at Rentokil Initial South Africa where she received the award for the best business manager. National Sales and Marketing Manager for Royal Sechaba Catering Services; and is the founding Director and owner of Hygcare, a technology supplier to pest hygiene and operations.
Lee worked for food manufacturers, CPC Tongaat Food – National Foods, Irvin and Johnson where she led national key accounts. Lee previously co-owned and managed a 38-suite hotel profitably in Sandton, which served local and international clients, primarily from the African continent.
Lee Zama holds a BSc Dietetics from the University of KwaZulu-Natal, a Post Graduate Diploma in Marketing Management from the University of South Africa, and a Post Graduate Diploma in Business Management from the University of KwaZulu-Natal.