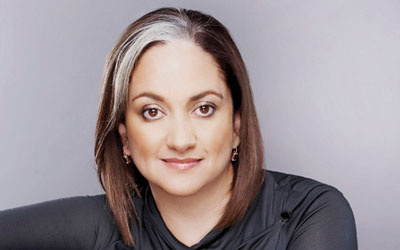 Ferial Haffajee is a South African journalist and newspaper editor. She is the Editor-at-large of The Huffington Post, South Africa.
Haffajee was the first black female editor of a national newspaper in South Africa. Haffajee is an advocate for press freedom and women's empowerment.
Ferial matriculated from Bosmont High School and went on to study Law at Witwatersrand University for two years but dropped it and ended up studying English and African Literature and graduated in 1989 with a Bachelor of Arts degree.
After graduation Ferial worked at the Centre for Applied Legal Studies at Wits but left to work for the Weekly Mail as a trainee journalist. After two years of working at the Weekly Mail, Ferial turned to broadcast journalism and ended up at the SABC in 1991.
In 1994, Ferial joined the Financial Mail of which she was eventually appointed the Managing Editor in 2002. Then in 2003, she was appointed Associated Editor of the Mail and Guardian and eventually became Editor in 2004. She was the first female editor of a major newspaper in South Africa. After five successful years at the helm, she resigned in 2009 to become the editor of the City Press.
Ferial Haffajee honed her journalism skills by "being thrown in at the deep end" on the Mail and Guardian, then "a small, campaigning and very poor newspaper". As a reporter and later as an editor she has pushed at investigative journalism and has uncovered major stories, winning a number of awards. She was part of a group of journalists who helped to bring in media freedom in the last years of apartheid.
In addition to editing City Press, Haffajee also sits on the board of the International Press Institute and the World Editors Forum. In South Africa she chairs the ethics and diversity committee of the National Editors Forum, which she sees as part of a role to "help train the next generation of women leaders in the media".
One of the things Ferial has done to champion a range of voices is edit two books. She conceived and edited the Little Black Book, South Africa's comprehensive book of black leaders across the country. Ferial is also editor of the annual Book of South African women, which features 300 leaders across the private, public and civil society sector, from architects to teachers to engineers to political activists.