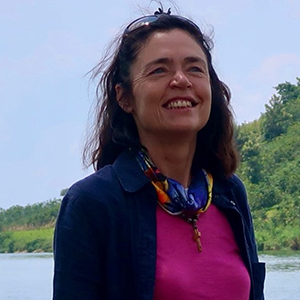 Jacqui Taylor often refers to the conduit needed to get a natural resource, oil, from the ground to the petrol tanks of cars. The analogy applies to Rural Tourism/Agritourism which is a facilitator of employment opportunities, an additional income generator to rural communities and a means to empower women and the youth where there are few opportunities to provide a sustainable life.
Jacqui Taylor is the Founder & Managing Director of Rural Tourism Africa; Agritourism Training and Agritourism Africa. Jacqui Taylor is a passionate communicator, marketer, and entrepreneur. She has over 30 years' Communications and Marketing experience in the Agricultural and Tourism industries, both nationally and internationally.
She is passionate about Sustainable Rural Tourism, Agriculture, Conservation, Ecotourism, and Community Tourism. Jacqui has succeeded in developing Domestic and International Marketing Strategies for several Destinations. Her focus is currently on Sustainable Tourism, Ecotourism and Rural Tourism initiatives.
Jacqui is an Advisory Member on the IWA Marketing Committee (Vermont), a member of the South African Association of Agricultural Journalists, a member of the International Federation of Agricultural Journalists and Advisor to EURAC.
Jacqui started her Rural Tourism business in Sept 2016 by creating an internet hub highlighting tourism farm experiences across Africa thereby allowing tourists (local and foreign to incorporate visits to farms as part of their travel plans. She is an advocate on numerous forums and an international speaker on Sustainable Tourism Development.