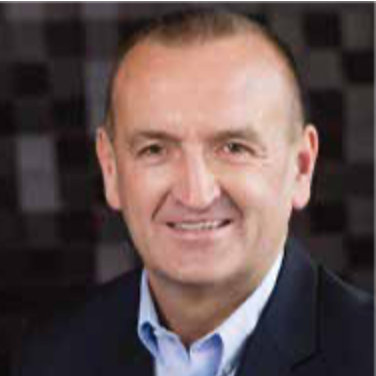 A dynamic and effective management executive, with over 20 years of experience and a portfolio of delivering excellence within the Hospitality Industry.
In a career of dedicated service delivery, coupled with the capacity to drive business growth, all the while managing multiple functions of premier, luxury, high- volume Hotels, Resorts and Spas, Rob Kucera has occupied the positions of leadership from the early days of his career.
Accountable for comprehensive business, financial & operational management, he exceeds his mandate to deliver profitability, to maintain and/or improve standards of operation in addition to maximizing the total customer experience. Exposure to a variety of team dynamics within different hospitality Industry environments, has facilitated his strength in management. Rob now offers dexterity both as a dynamic leader who has built successful teams, and as a proactive team member. He commits to mentoring employees and encourages ownership of areas of management, thus leveraging higher levels of service.

Testimony to such excellence is a portfolio of multiple awards. Notably, Rob led the Westin Cape Town team to achievement of international recognition within the Starwood Hotels & Resorts Group, receiving the Best Team Collaboration Award (2015). In 2004 he received the Protea Hotels General Manager of the Year Award at Protea Hotel President in Bantry Bay, Cape Town. On an industrial level, he held the position of Chief Operations Officer at the Hospitality Property Fund Ltd the only dedicated hotel REIT (Real Estate Investment Trust) in South Africa and whose market value is approximated at R4.6 billion. Additionally, he played a key role in South African hospitality industry as Chairman of the FEDHASA Cape Board, the body responsible for monitoring the operations of over 700 companies in the Western Cape.
His educational background draws from esteemed institutions such as University of Witwatersrand, University of Johannesburg which accorded him a Citation with the status of Golden Circle Alumnus in recognition of his contribution to the growth and development of the South African Tourism & Hospitality Industry. He did his Advanced General Manager Course at Cornell University, USA and is also a certified NQ (National Vocational Qualification) Assessor. He also attended INSEAD Business School in Paris to complete a course called Managing Complexities.
Currently, Rob holds a regional function as the District Director EA & GM Radisson Blu Hotel & Convention Centre, Kigali, giving him an oversight role of existing properties (Radisson Blu hotel in Addis Ababa, Ethiopia, the Radisson Blu Hotel Upper Hill, Park Inn by Radisson and the newest entrant Radisson Blu Residence in Arboretum, in Nairobi, Kenya, Park Inn by Radisson, Kigali) & future openings in East Africa. Prior to moving to Kigali-Rwanda, he was the General Manager of Radisson Blu Hotel Nairobi Upper Hill and the Bosphorus Hotel, Istanbul -Turkey.