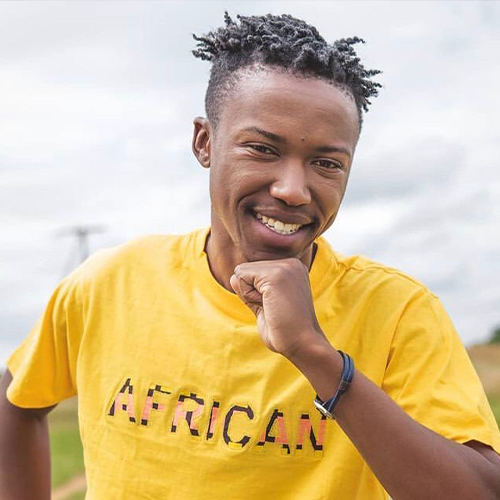 Nkululeko Ndumiso Nkosi is a 28 year old entrepreneur, writer, strategist and technology innovator who hails from Lekwa (formerly known as Standerton) in the Mpumalanga province. Nkululeko Nkosi fulfills his professional and leadership duties from South Africa's
city of gold — Johannesburg, South Africa. He started out as a digital marketing professional with skills in digital data analysis, digital strategy, social media and community management.
He later grew to be one of the most edgy, most insightful and forward thinking creative strategists with a finger on the pulse of South African popular culture. His passion for
research and his understanding of African culture both urban and rural makes his strategic work not only relevant but also come with a very high degree of authenticity.
Nkululeko Nkosi was employed at an award-winning agency, MetropolitanRepublic, he has played a key role in unpacking creative strategies for world-class brands such Danone, Sony Mobile ZA, LEGiT Fashion, Leroy Merlin, Aquafresh, Med-Lemon, Ithuba National Lottery,
KOO Brands and Discovery. When you ask him what keeps him going, Nkululeko Nkosi would tell you it is the diversity in our cultures that makes our country the coolest place to be right now.
He is now focused on building the future of Africa in the entrepreneurial space where his focus is merging technology, creativity and strategy to develop solutions. He has represented South Africa through his marketing, media and entertainment consultancy work at the
ONGEA Summit in Kenya, 4th Africa Youth In Tourism Summit Innovation & Challenge in Namibia and the Financial Security Olympiad in Russia competing against youth in BRICS nations. Nkululeko is currently the co-founder of Saturated, a digital agency startup which
has developed an innovative tourism digital product titled Etela Africa for the African continent. Etela Africa translates to 'Visit Africa' in the Sotho languages of Southern Africa.