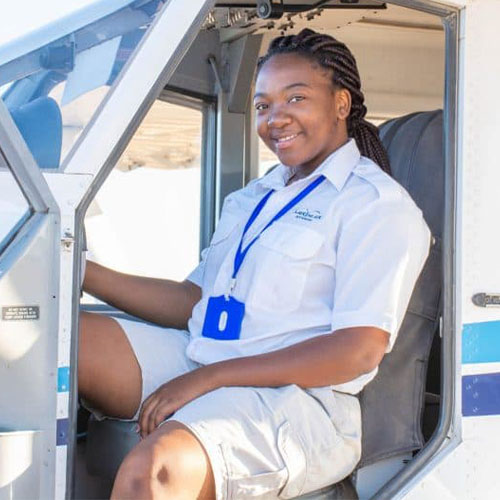 Dynamic Tourism professional with 5 years of experience in the Tourism sector as a Bush Pilot. A pioneer in her field of work, a diligent aviation professional with multiple experience in the industry. She is a results-focused achiever, adept at identifying and seizing opportunities to heighten efficiency and service delivery.
Her dedication to pro-activeness and good communication skills has awarded her management position and she is currently serving not only as a bush pilot but the Quality manager of Moremi Air.
Over the 5 years, she has been featured in Forbes Africa and Sawubona Online Magazine under women challenging stereotypes deep in the bushes of Botswana tourism.
As a dynamic aviator, she has a wealth of experience in not just the flying side, but she assisted and helped launch "Sky Magazine" which promotes confidence and assertiveness in young girls, a project which began in Gaborone, governed by a team of young girls!
In a nutshell, for Ungwang , aviation is home and she never stops learning.