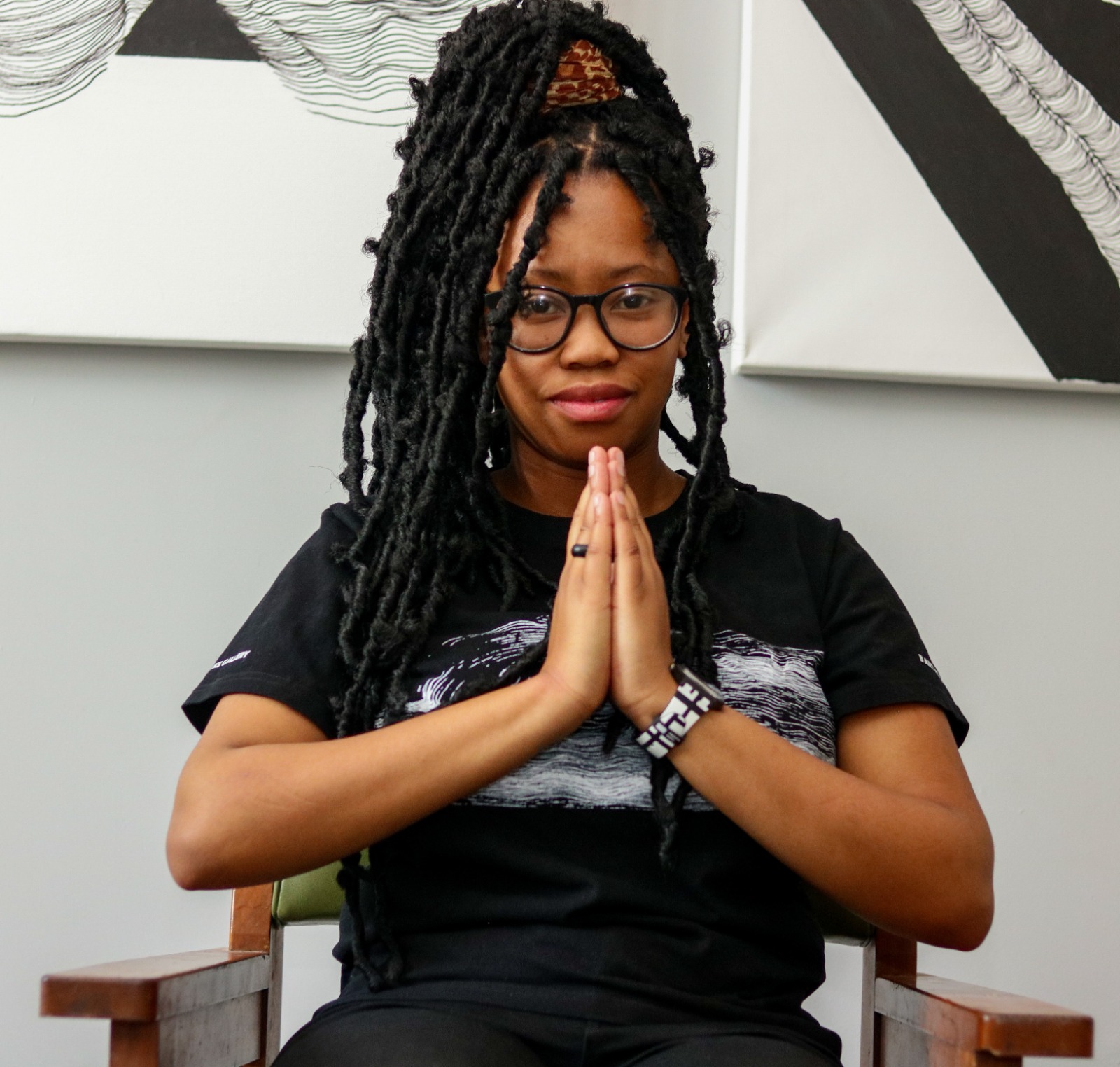 Boitumelo Diseko is one of the youngest black female art gallery owners in South Africa. Diseko has close to a decade of experience in visual arts. Diseko's first solo exhibition was in 2015 in Pretoria when she was only 18 years of age. Diseko studied at University Of Pretoria and received a Honours degree in BA in Fine Arts and a certificate in Entrepreneurship. Diseko's bravery propelled her to leave North West to Johannesburg defying the odds to pursue her art career. Diseko worked her way up in retail until she became an Assistant Manager because of her exceptional people skills and leadership ability. At night she would work on her art and on her business B Artworks. Diseko integrated her love for art together with her love for business.
B Artworks Gallery houses independent contemporary artists, known to the locals as 'Inspirational art space'. The motto of B Artworks Gallery is "Be Artworks and aspire to inspire." Diseko doesn't aspire to make a living but aspires to make a difference. B Artworks Gallery is a space where viewers can come in and be themselves as they interact with the art pieces. Boitumelo aims to inspire people to seek purpose, she does this through art and conversations. Art changes people and people change the world. Boitumelo Diseko's WHY is to inspire people to be who God has created them to be.
Diseko wants to make sure that black creatives own their narratives which also allows them to own the economic processes that create those narratives and that's how creatives benefit. Diseko wants to reshape the 'starving artist narrative' because she believes that there is a lot of money in the creative economy but not so much when it comes to the homes and hands of the black creatives. That's one of the many issues Diseko aims to tackle with B Artworks Gallery.
Boitumelo Diseko faced some resistance, namely for being young or a female or black. How she navigated from that is by always reminding herself of what's her WHY. A lot of businesses know their WHAT and know their HOW but most don't know why they do what they do. Money is the by-product and it shouldn't be the WHY. The WHY will get you through the tough times of business, when there aren't any sales, when you get so much resistance in the industry etc. Victor Frankl who was a Jewish-Austrian psychiatrist and holocaust survivor, once said in his book Titled 'Man's Search For Meaning' that if someone has a 'Why' to live, they can bore any 'How'.
Diseko's involvement in the community is nothing but inspiring. She gives out food parcels to the homeless. Diseko has worked and partnered with PSA People Solutions in Action which is an NGO and she has also worked with Botshabelo which is an NGO that focuses on children's Foundation education and transforming the teaching approach in low-income communities. Diseko runs art competitions with the youth to act as a catalyst to helping in growing the passion for art they have. Boitumelo Diseko has participated in the Phenomenal Women Global in Geneva, Switzerland by having her artworks exhibited there. It's a non-profit based in Switzerland and Uganda with their mission to connect, advance and empower women and girls by supporting their personal and professional growth.
She is also an internationally recognized artist with works displayed in Switzerland and the United States of America. Diseko's art gallery creates a platform for numerous artists, B Artworks Gallery exhibits national and international artists, some are from the United States of America, Zimbabwe and others from South Sudan.
Boitumelo is inspiring to the young African females because she gives them a hope that also they can achieve whatever they set their minds to. That's why Boitumelo Diseko should be awarded the Forty Under 40 South African Award.