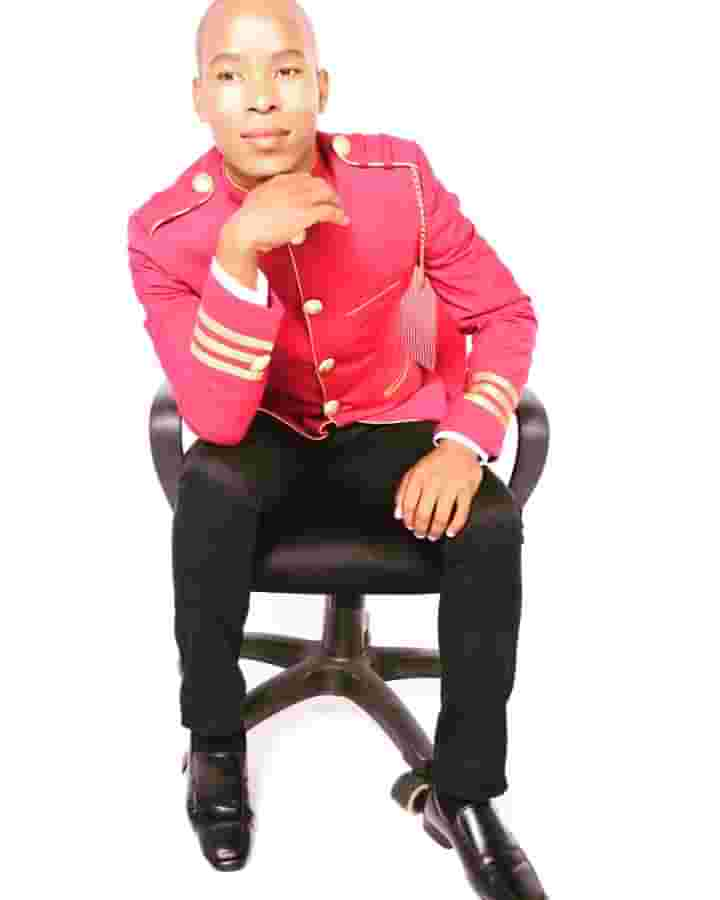 Tshepiso Khumalo started school at J. M. Mosiane Primary School, proceeded to Boitshoko Secondary School then completed matric at Letsatsing Science High School. He has acquired a diploma in Customer Care in Tourism NQF level 5, he has a diploma in Performing Arts NQF level 4, and Arts administration.
He is building the community through his dance company, by developing young kids in and around Mahikeng as he has been a consistent performer and teacher for young children as young as four years who continue to compete both nationally and internationally. He is a reputable talent scout and adjudicator for performance art in North West and South Africa as a whole. He worked as a young Patriot where he instilled confidence and shared knowledge in schools for young people to be patriotic and know about the history of South Africa. He has also represented South Africa abroad multiple times abroad and came back to impart his knowledge to young ones as a dancer and model he has over 100 accolades and won championships as well as the international title of the first Mister Heritage International where he was representing South Africa at Sri Lanka. Despite his academy not being financially supported by any funding body/structure he continues to create employment for young people who wish to pursue performing arts and share opportunities and support with them to be fully trained and accredited by formal training institutions.
He worked as a young Patriot at the Department of Arts and Culture North West, from 2017- 2019. He has served as a board member of the North West Provincial Heritage resource authority and run his school from 2009 to date developing most sort after-arts performers both nationally and internationally. Currently, he solely focused on his dance academy and create a platform to foster social cohesion and address multiple issues through his theatrical performances. He also teaches children's Theatre to most kids and offers multiple workshops and motivational talks to different schools.
His creations are based on addressing social issues affecting mostly young people like bullying, substance and alcohol abuse etc. He offers workshops for developing artists and does school motivational talks around our community. In 2021, he was recognized by the North West Department of Arts, Culture, Sports and Recreation for his outstanding contributions towards developing young people in and around North West. In 2019 he was a keynote speaker at Botswana international youth day celebration at Gaborone.
He is a humble human being with the most resilient spirit that seeks to see our country going forward and being able to be at a world-class standard through his dedication and commitment to quality dance training programs.