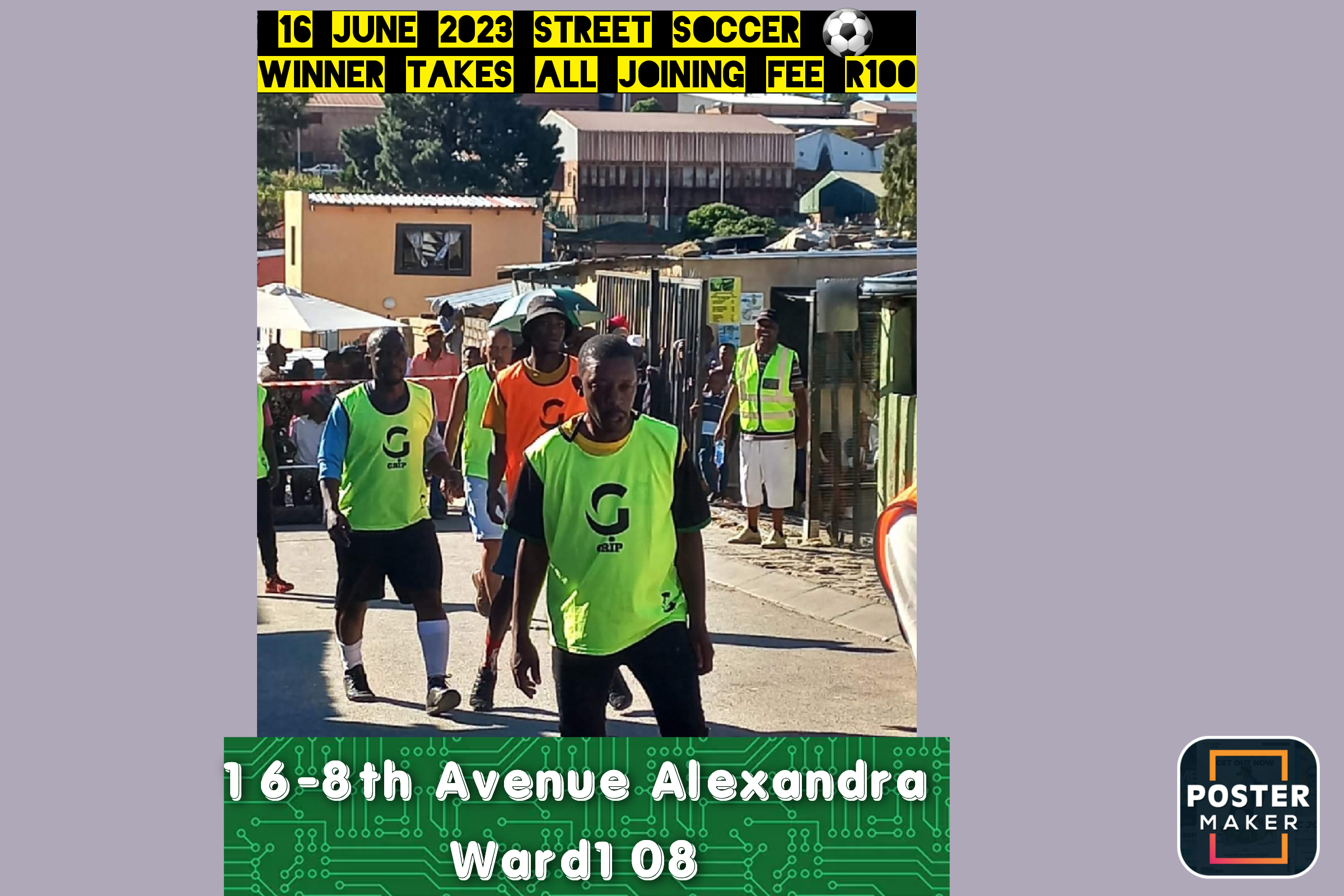 Mandla Sunnyboy Motau is an artistic Director (moving into Dance), He was born and bred in Alexandra township international. He is an acclaimed Choreographer and performer, a community developer, a mentor, and a facilitator/teacher.
Mandla Sunnyboy Motau believes his country hasn't honored most Theatre artists. We create international relations more than any department, he has created collaborative works in Norway, Zimbabwe, Germany, and France and has traveled and performed in almost the whole world: China, the UK, Greece, Canada, and Bogota. Australia, Nema, Amsterdam, Holland. He traveled most of the time without help from the country, traveling with over 6 other artists (sometimes more) representing South Africa.
Showcasing South African heritage, culture, local stories, and teaching workshops. He works with "Moving into Dance", the oldest Dance Company in South Africa which has trained over 5000 underprivileged youth people, sometimes without funding, but still goes to province's and local areas for potential candidates. That can be the change we seek in our communities. This will not be an Award for Mandla alone but for thousands of Artistic people who lack hope and inspiration.
He started performing in the streets of Alexandra township in the 1990's. He performed in China Beijing in 2007, joined "Moving into Dance" after Matric to further his education and still follow his passion. He represented South africa in the South-africa-France season. South Africa-Russia season won Acts Impact award for giving back to the community by teaching free Dance workshops in community halls of Alexandra, limpopo, Soweto, Thembisa, Eastrand, Mpumalanga, Hoodspruit. He was nominated for Naledi Award twice, M&G Young top 200 South African.
Working with kids and adults in townships has brought so much change because he grew up in a township that didn't allow him to think way beyond crime and unemployment. In his time only 1 or 2% would achieve the goals they have set. He fought for better outcomes for himself then went back and opened a project called Alexandra Dance where he gives workshops and became an inspiration that it is possible to go out there and climb international stages from Alexandra to the world. He mentored a lot of young who are currently traveling the world; some working abroad ( Egypt, Turkey, Japan) teaching and performing dance. Hence, he won the Acts Impact Award for giving back to the Community.
Currently, he is working on a collaborative project with a company in the USA and a company in Holland for 2024. This will bring a fusion of all artistic disciplines: Dancers, orchestra, live actors, directors, and producers.
He just came back from Norway and Amsterdam's tour performing in over 8 cities in Amsterdam. In February/march, they will be presenting South African stories again. This in Taipei and Zurich in August exporting arts and culture of South Africa. From Alexandra township to the world.