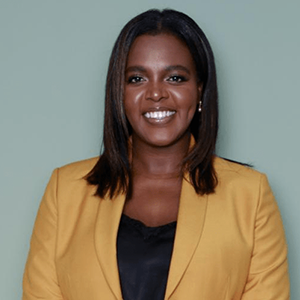 Bonita Mutoni is the founder of Uber Luxe Safaris (ULS), one of Rwanda's ultimate authentic safari and destination experience management businesses. ULS is a boutique luxury safari company that offers bespoke tours and travel packages within the Eastern African region, offering the highest level of bespoke services to discerning travelers. In addition to magnificent savannah excursions, migration views in the Serengeti, or Maasai Mara, ULS emphasizes tailoring experiences that focus on nature while simultaneously supporting sustainable tourism, such as the endangered mountain gorillas in Rwanda.
Bonita served as the Director of Sales and Marketing for 7 years for both of the One&Only resorts in Rwanda-Gorillas Nest and Nyungwe House. One&Only, which is a part of the Kerzer group, is a collection of opulent resorts located in breathtaking settings all around the world.
For the last 5 years, she has been the Chairperson of the Rwanda Tours and Travel Association, which is Rwanda's tourism board that has a mission to uphold ethical business practices among members while ensuring sustainable development of the tourism industry in Rwanda. She is on the board of the Rwanda Association of Professional Conference Organizers.
She is also the co-founder and managing partner for Ikaze PCO, an experience-focused and customer-centric company, targeting inbound tourism and, in particular, MICE tourism, with a strong focus on conference and incentive travel to Rwanda. Ikaze PCO has curated high-profile events such as CHOGM street festival 2022, CHOGM cricket festival, and CHOGM Networking Golf Tournament; evening parties for BAL; and a range of professional conferences and expos such as the African Tourism Leadership Forum and the East African Wedding Show.
Upon becoming the co-founder of Global Events Africa, which focuses on bringing major sports events to the Continent, Bonita was a part of the team that acquired the license to host the first ever IRONMAN 70.3 in East Africa this coming August. The extreme multi-discipline event known as the Ironman involves swimming, cycling, and running a significant amount of distance in one day. Athletes are pushed to the limit during an Ironman Triathlon, altering ideas of what the human body is capable of.
Bonita also serves as a board member of the East African Tourism Platform. The East Africa Tourism Platform (EATP) is the private sector body for tourism in East Africa, working towards promoting the interest and participation of the private sector in the East African Community (EAC) integration process.