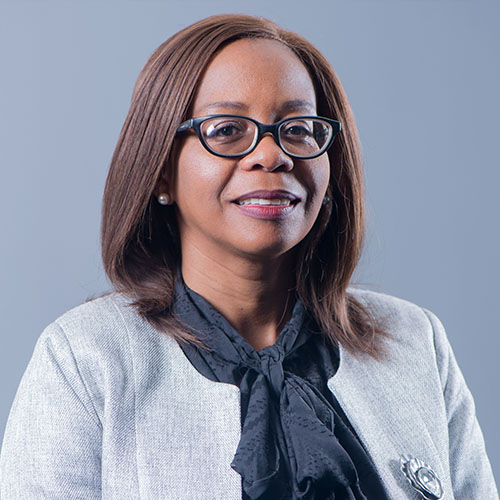 Gorata Gabaraane is the Chief Executive Officer of Fairground Holdings PTY LTD.
Mrs. Gabaraane has more than 17 years in the Hospitality sector, 4 of which were in the Meetings, Incentives, Conferences and Exhibitions sub sector. The balance of her experience was in the hotel industry as General Manager of various hotels, Coordinator of the Cresta Management Development Programme as well as Special Projects Manager.
Apart from being a hospitality industry player of repute, Mrs Gabaraane has also held senior roles in Strategy and Quality Management at LEA and the Botswana Investment and Trade Centre.
Gabaraane attributes her success as a leader by growing organisational capacity by continually building a new crop leadership.
In addition to her BSc in Hotel Management, she holds a Master's Degree in Strategic Management from the University of Derby in the United Kingdom. She is also an accredited ISO 9001-2008 Lead Auditor as well as an accredited Balanced Scorecard Master professional.