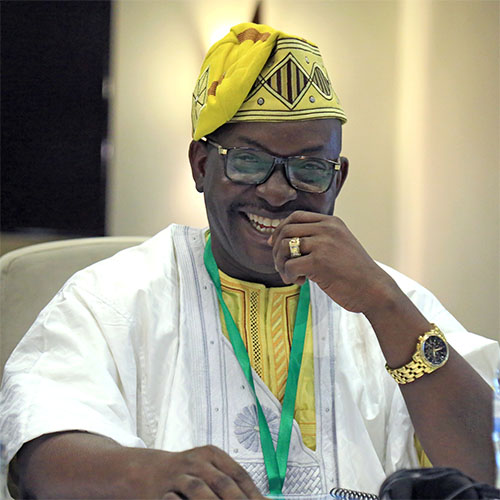 Luc Armand Hegesiste Bodea is the Director of the International Conference on AIDS and STIs in Africa
(ICASA) and the Coordinator of the Society for AIDS in Africa (SAA) custodian of ICASA. Since 2006 when
he joined the organization as SAA coordinator, he has revamped its governance system to increase
accountability and good governance and to improve its leading role as the unique platform for Africa in
terms of advocacy and knowledge sharing on AIDS, TB, Malaria and new emerging viral infection.

Milestone achievements have been recorded under his stewardship with his background in Business
Management and incredible experience of over 20 years in high level managerial positions working with
for-Profit and Not-for-Profit Organizations in Benin Republic, Nigeria, and Ghana. The most significant
achievement is the establishment of the Permanent Secretariat of the Society for AIDS in Africa in Ghana
since 2009, with outstanding success of organizing ICASA 2011 Ethiopia, ICASA 2013 Cape town, ICASA
2015 Zimbabwe, ICASA 2017 Cote d'Ivoire, ICASA 2019 Rwanda and the first fully virtual ICASA in
Durban, ICASA Durban 6 to 11 December 2021.

In charge of the organization of the prestigious ICASA and steering the affairs of the society that
organize ICASA with 7000 to 11,000 delegates every two years from 132 countries, Luc is member of
Meeting Professional Industry (MPI) a Certified Meeting Manager (CMM) Indiana university USA, one
time Secretary General of African Society of Association Executive (AfSAE). As Certified Professional
Strategic Health Planning (ICPS, London), he believes that the ICASA platform is one of the efficient tools of
the HIV and AIDS response in Africa