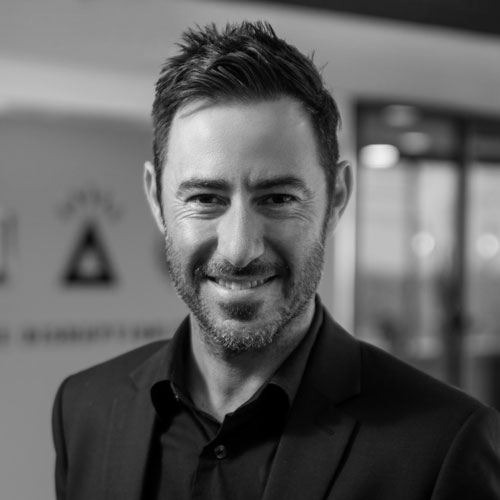 Luca Gallarelli is Group CEO of TBWA\South Africa, a multi-disciplinary group of agencies spanning the specialist to integrated spectrum. Over the last 20 years, Gallarelli has led complex multi-disciplinary teams, honing a natural ability to drive growth through organisational cohesion.
Two years into his role, Gallarelli was drawn to TBWA\ by the operational and creative potential in the collective's multi-agency structure, including, TBWA\Hunt\Lascaris, GRID Worldwide, Yellowwood, Magna Carta and Sting Content. Leading the agency group through a period of unprecedented change, the agency collective has navigated the uncertainty emerging a stronger, more cohesive and connected collective standing as South Africa's premier creative agency group. This has been achieved through forging an integrated operating dynamic literate in technology and rooted in the market and cultural idiom of change.
Prior to joining TBWA\South Africa, Gallarelli was Managing Director of Ogilvy Cape Town for four years and Group Managing Director of Ogilvy South Africa for two years where he led 700 multidisciplinary advertising professionals across Johannesburg, Cape Town and Durban. A key achievement in this role was his successful consolidation of 14 operating companies into dynamically integrated campuses covering PR, digital, advertising,
and shopper across South Africa.
Gallarelli is passionate about the creative product that works – measurably. Getting this right means building partnerships that provide the platform for the best thinking and work to emerge, fuelled by the power of creativity and collaboration.
A sports-mad dad, Gallarelli is a passionate and proud product of Gqeberha and the Eastern Cape.