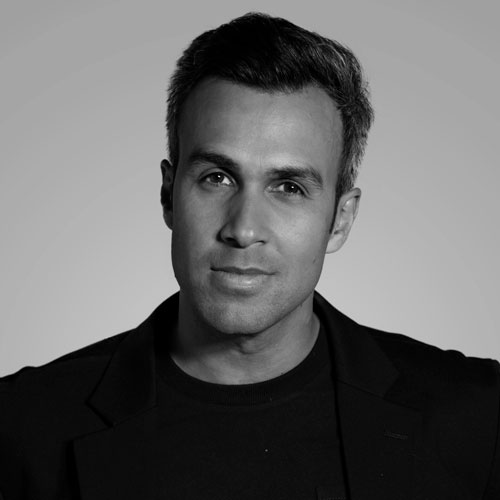 Shukri Toefy is an entrepreneur, keynote speaker, strategic advisor, investor, board director, and the founder of a number of businesses.
He holds a degree in Law and Politics from the University of Cape Town, lectures at several universities around the world, and is an Entrepreneurship Expert at Saïd Business School, University of Oxford.
As a global keynote speaker, he has inspired and advised leaders at numerous multinational organisations including NASA, Google, YouTube and at Cannes Lions. Shukri is a thought leader in the areas of strategy, leadership, entrepreneurship, marketing, strategic communication and emerging markets.
As a strategic advisor, Shukri has consulted to some of the most exciting brands and organisations in the world, as well as serving as a Special Advisor to the G20 World Policy Forum.
Recognised as one of the top creative minds, Shukri has won awards in Amsterdam, LA, Rome, Cannes and is an EY World Entrepreneur finalist. He has been profiled in various publications including Forbes, Huffington Post, GQ, Marketing Week, Creativity and AdAge, and has been named a Top 40 CEO by Under40CEOs, and one of Fast Company's Most Productive People.