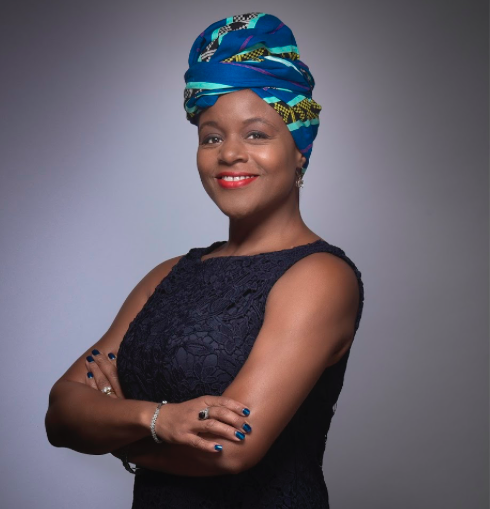 Viola Llewellyn is the co-founder and President of Ovamba Solutions, Inc. (www.Ovamba.com). Ovamba is an award winning African "FinTech" company that creates culturally attuned technologies to serve African SMEs with innovative Sharia compliant finance products, eCommerce, and logistics services to promote growth. Ovamba's technology gives global accredited and institutional investors the opportunity to invest in the fast-growing African private sector. Ms. Llewellyn oversees strategic implementation, investor communications, and global business development for Ovamba.
She was instrumental in building a $500MM life insurance investment fund for a Washington, DC based insurance investment firm where she led investor communications, and asset management divisions. She has worked with companies such as Unisys Corporation, IBM, KPMG Consulting, BearingPoint and Rothschild's. Ms. Llewellyn was listed in the 2016 "Digital Undivided Report" as one of the 50 Black or African American women in the USA who have raised more than $1 million for a tech company. She is amongst the top 200 "Women in FinTech Power list" a global list of female industry leaders published by Innovate Finance in November 2016, and placed 13th on "The Innov8tiv's Top 50 Visionary Women in Tech To Watch in 2017".
Ms. Llewellyn is an honorary member of the board of trustees for the "International Women's Think Tank" (IWTT – www.iwthinktank.org) where she guides IWTT on STEM issues, gender diversity and globalization. In 2017 she was appointed to the Advisory Board of the European Women's Payment Network (www.ewpn.eu), and the African Women in Fintech & Payments Network (www.Africanwomeninfintechandpayments.com). She has previously served on the board of Africa's leading tech hub and incubator ActivSpaces (www.ActivSpaces.com) as well as AH Partners (www.AH-Partners.com), a young P2P start up in the UK that is focused on financing Diasporan Businesses who are outside of traditional funding sources.
Viola Llewellyn's family is originally from Cameroon. She was born, raised and educated in the U.K. and lives between Cameroon and the USA.