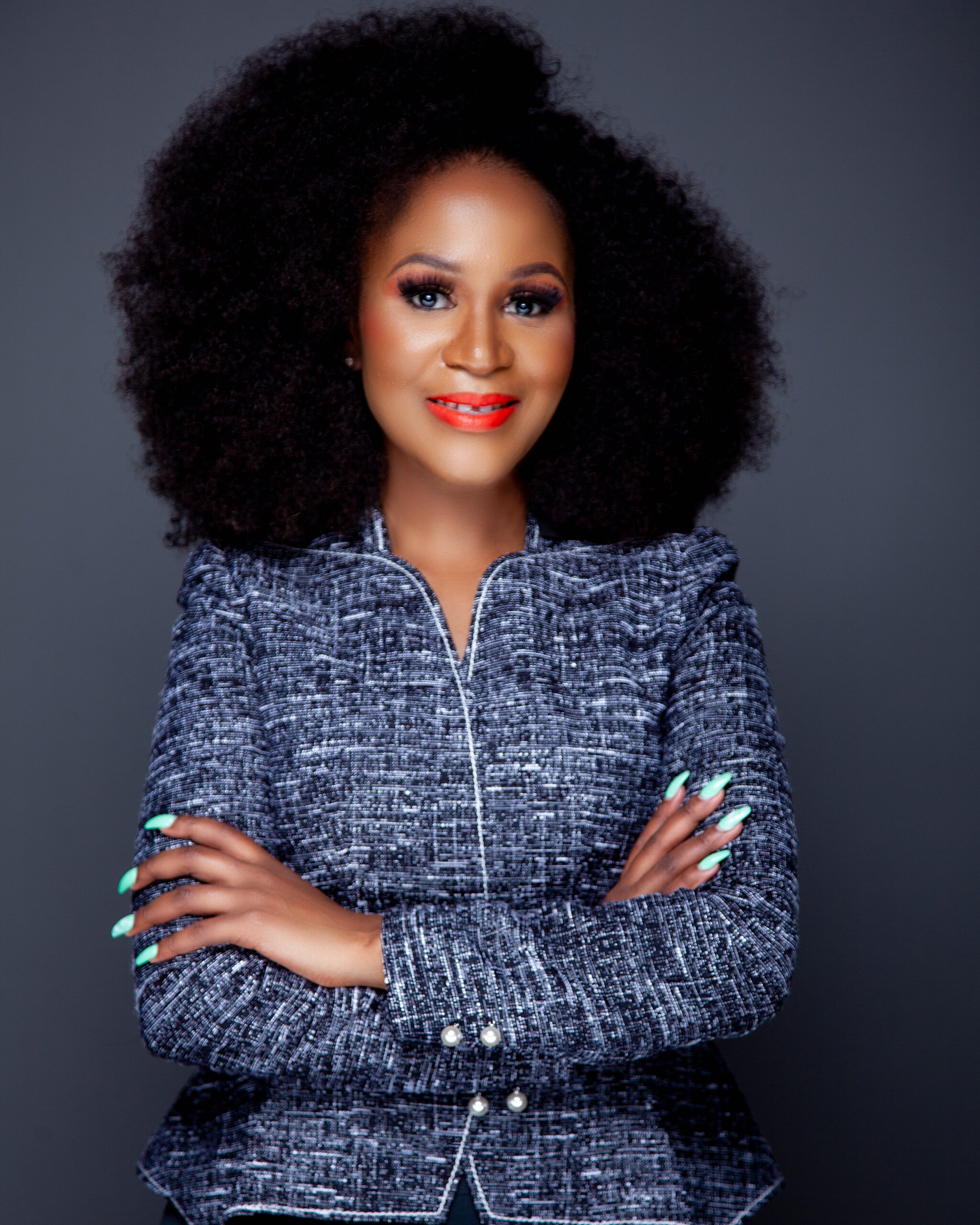 Wendy Silinyana is firstly a connector, a futurist, a strategic thinker, an activator, an intellect, a contributor and focus driven Social Entrepreneur with over 12 years hands on experience in a number of fields. A driven self-starter who established her own company, Virtue Business Solutions in 2009, a social enterprise development and business support services with the ambition and determination to empower others who have just started the journey of entrepreneurship.
Wendy believes in empowering yourself first and empowering others, striking a balance in continuous learning and empowerment. She is a top 3, 2021 Alumna for BMF Women in Power Programme offered in collaboration with Duke CE a Duke University corporate education arm in Durham, North Carolina. She has completed Corporate Governance training with IODSA and completed a Design Thinking Programme with Hedweeg Innovations (India) in 2021. She has also completed a number of Enterprise Development Programmes by SEDA and Dimension Data. Wendy after studying towards Public Relations in 2009 she is now on a journey to completing her Bachelor's Degree in Strategic Brand Communication with Vega by 2025.
She has founded various initiatives such as StartUp WakeUp – helping small businesses deal with business failure while learning from each other's business pitfalls. The Entrepreneurs Core – a developing business support digital platform, Designers Hub Initiative – a fashion hub helping fashion entrepreneurs with access to showcasing opportunities and business skills. In 2015 and 2018 she facilitated access to Hong Kong fashion week for some local fashion designers. Business Opportunities Roundtable (BOR), Style My Brand – a Personal Branding and Leadership Platform where she has hosted a number of Masterclasses and Seminars on personal leadership for both women and youth in partnership with world renowned personal brand and neuroscience coaches. My Afrika Travels and recently Table of Influence – A platform which she uses to advance transformation, women leadership and youth leadership to Influence the future. Through these platforms and initiatives Wendy has managed to empower women and youth from various walks and different age groups while ensuring representation.
In her journey she has collaborated with big brands and organisations who have supported her work of uplifting women and Youth – namely, ABSA, IDC, ECSECC, Jaguar Land Rover, Audi East London, ECRDA, SEDA, AfDB, Entreprenarium, AfricSearch, SMME Champions Forum, The Office of The Premier EC and recently Nedbank. She is currently the Director and Franchisee of the first branch in Africa for MiniBoss Business School, an International Business School for children between the ages of 6-19 years – MiniBoss Business School Johannesburg.
Her experience and achievements include multi stakeholder engagement, partnerships and hosting local and international conferences, to mention a few international conferences she's worked closely with – Africa SMME's Champions Forum 2018 & 2019. A Young Entrepreneurs Alliance Southern Africa member which is a member of the G20 Young Entrepreneurs Alliance. She is also an Award-Winning Women Entrepreneurship Day Organization (WEDO) Ambassador and international speaker; she was invited to speak at the Euro Woman Global Business Forum hosted in UK in May 2021 (virtually) and was a speaker at the WEDO Global Summit in 2020 and 2021 and an awardee of both organisations. She is also a member of the jury for StartUp WorldCup Championship in July 2021.
Wendy Silinyana's memberships and Leadership Positions:
• Wendy is a Young Entrepreneurs Southern Africa Member (a G20 Young Entrepreneurs Alliance Member) • 2015 elected to sit as BMF East London Branch Gender Desk • 2016 elected as BMF Eastern Cape Provincial Secretary • 2017 nominated as BWA (EL Branch) Sub- Committee member responsible for networking. • 2019 Co-opted as Head of SME Development for BMF Young Professionals Tshwane Branch • 2019 Nominated to be Women Entrepreneurship Day Ambassador for East London and currently Eastern Cape. • 2021 StartUp World Cup Championship Jury Member • 2023 Top16 Youth Owned Brands Awards Jury Member
Wendy Silinyana's Speaking Engagements and Awards:
2015 Eastern Cape Parks and Tourism Agency Women's Event.
2015 VWSA Annual Leaner Summit and Career Expo
2015 Ark Youth Conference
2016 Opening of Youth Month by Premier
2016 Boss Babes Movement
2016 Clothing Bank – Women Empowerment Session
2016 Table of Hagar Single Mothers Empowerment Event
2016 BCMM Women's Day Business Breakfast
2016 BMF Women in Leadership Event
2017 Ark Youth Entrepreneurship Breakfast
2018 Panellist at Africa SME Champions Forum
2019 Branding Session for DENOSA
2021 Standard Bank/Young Entrepreneurs South Africa
2020 & 2021 Women Entrepreneurship Day Organisation Global Summit Awardee and Speaker
2022 Member of the Jury/Judges for Ctrack Hackathon Competition
2021 StartUp World Cup Championship Jury Member
2021 Euro Woman Global Business Forum Speaker and Awardee
2023 Festival Of Youth Owned Brands Panelist – Mental Wellness Segment
2023 Cortex Hub Pitching Competition – Building Confidence
Her Media Involvement and Profiling :
2003-2004 she was Host and Co-Producer of Xhosa Praise the Lord (a live Christian
programme on TBN) and produced two documentaries on the Life and Times of Rev Nicholas
BH Bhengu and Life and Times of Ntsikana.
In 2016-2018 host for Awakening Reloaded on Keith Ngesi Radio an online radio station.
2022 Freelance host for IN Business a Business show for Keith Ngesi Digital TV.
Wendy has used her diverse skills and networking ability to gain international and continental networks as a vehicle to drive and promote entrepreneurship both in her community and internationally. As a result she has widened her network to Asia, Australia, Italy, Columbia, Togo, Paris, Côte d'Ivoire, Tanzania, Zambia and Ethiopia, Canada, Brazil, Mexico, UK, India, Ukraine, Switzerland, Angola, New York City, Ghana & Kazakhstan through her growing network of global business leaders where she promotes and advocates for collaboration, partnerships and women economic empowerment opportunities.
Wendy and her team are detail-oriented, organized, and always open to constructive feedback, making business relationships both effortless and pleasant. The company delivers a high level of efficiency and productivity with passion for women empowerment, whilst consistently maintaining an excellent rapport with attendees to ensure the execution of high quality and successful events. She successfully planned a number of events and hosted the Annual Women's Entrepreneurship Day summit for Eastern Cape for two years in a row.
A list of empowering events she has hosted to date:
Women's Business and Lifestyle Seminar in partnership with ECSECC, BWA, ABSA, SEDA, IDC, ECDC & ECRDA in 2015
Start-Up Wake-Up in partnership with SEDA and ECITI in 2016
Style My Brand – Personal Brand session in 2017
Facilitated a Women in Business breakaway at Africa SME Finance Forum in 2018
Leading Women Dialogue Session in 2019
Empowerment of 1000 women in Africa in partnership African Development Bank in 2019
South Africa Stakeholder engagement for Africa SME Champions Forum in 2019
Table of Influence – Repositioning your Brand in 2020
International Fashion Food and Wine Fair in partnership with Women Entrepreneurship Day Organisation in 2021.
Table of Influence Money Matters in partnership with SEDA, Mapheq Financial Services and Ludwe Mandondo Consulting 2022
Participated at WEDO Global Summit representing women of Africa in 2020.
Wendy lives by the words of Mary Kay Ash : There are three types of people:
Those who Make Things Happen, Those who Watch Things Happen and those who Have No Idea What's Happening. She Makes Things Happen.