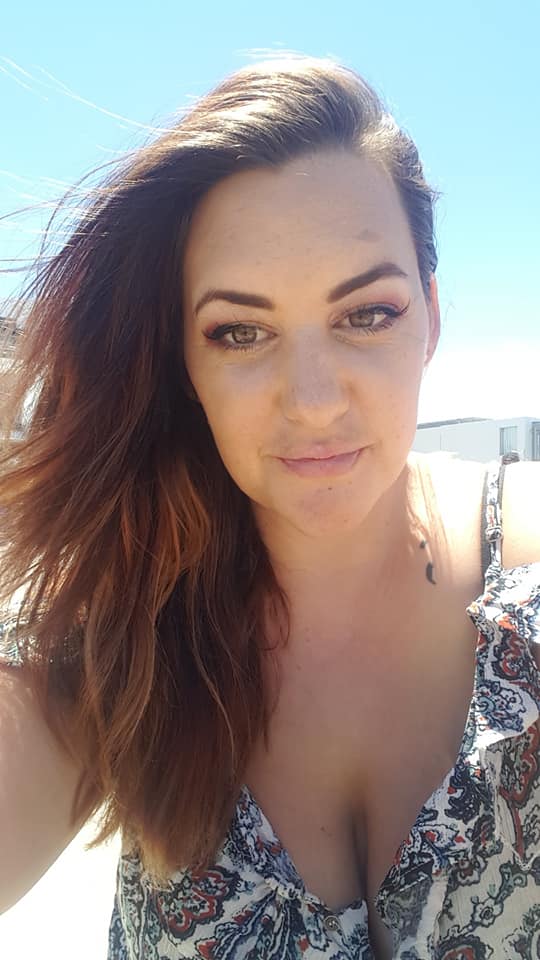 Sarah May Stevens is first and foremost an entrepreneur as well as an author, a photographer and creator.
Sarah is a motivational speaker and mentor and Sarah is the founder and CEO of the women empowerment brand M.E. A leader in community growth with a great vision for genuine communities and the difference it will make in the world, her advice and perspective is admired and respected amongst those in her community.
Sarah was never able to pursue her dream of obtaining a formal qualification in social studies or mentoring, yet she didn't see this as a roadblock. She continued to reach for her dreams and through hard work and her passion for helping others, Sarah runs a very successful business and continues to give back by means of her charity. Sarah used her own life experiences and the lessons learnt from facing extreme hardship, abuse and poverty, she fulfilled her lifelong dream of becoming an entrepreneur and build a community for women she felt was desperately needed. Sarah has utilised her confidence coaching program to provide women the skills required to transform their own lives. Sarah's extreme life makeover course has provided the tools to hundreds of women facing similar obstacles and has enabled them to break the cycle and to start living their own authentic lives.
Sarah has faced her own insecurities and self-doubt and did not want the cycle to continue for her daughters or for all the other women battling with low self esteem, negative thoughts or self-loathing.
Sarah started her photography business in 2016 as a sole proprietor with the purpose of creating a safe environment for women to be expressive of their authentic selves in a non-judgemental and inclusive way. Initially Sarah wanted to use photography in an unconventional way, as a tool to address important issues previously overlooked. Sarah never understood why society's expectations of women were so unrealistic and she wondered why many women felt they had to look a certain way to be considered "feminine". Sarah discovered at a very young age that people had a tendency to look, but not really see. Sarah saw the potential of using photos to not only capture the moment, but to be used as a tool that would enable women to really look and see. Sarah started using her photography as the "second chances" of moments. Sarah has been able to help thousands of ladies grow their self-confidence and self-worth by enabling them to see themselves as the world sees them, as beautiful, feminine and powerful.
Mia Elle Boudoir Photography was formally established as a PTY (ltd) in 2018 and through hard work, Sarah's passion to uplift and empower women and her unwillingness to let social norms or lack of formal qualifications dictate her level of success, the small photography business evolved into the social community philanthropy platform it is today.
Today, the community philanthropy platform founded by Sarah is called M.E for short, which is an acronym for Mia Elle. Sarah decided to rebrand to ensure all aspects of the platform is included, and so "Mia Elle Boudoir Photogaphy" became a division of "M.E.". M.E. in its holistic, is a description of everything that forms part of the community. M.E. is meant to be a reflective environment where women see themselves, relate to life experiences and simultaneously pursue an element of evolved femininity and women empowerment – the brand was designed to empower, and uplift women through authenticity, business development, confidence building, skills development and life coaching. The brand provides a community that empowers women through authenticity, business development, sustainable assistance for women facing GBV situations, confidence building and life coaching.
8 years into creating the brand, Sarah May has almost a decade of experience working with women from many different walks of life, bringing them together with undeniable love. Sarah uses her skills as a motivational speaker and confidence coach to mentor women that have a desire to change their lives positively and profoundly. Sarah is passionate about helping other people feel like they have a home and a place where they can truly be their most authentic selves in a world that constantly tries to put you into a box, through 'edu-tainment' and actionable content – and a community that is embracing no matter background, with open arms with the goal of empowering women and evolving femininity.
Sarah has done over 100 000 photoshoots during her tenure and on average the photography side of the M.E. Photography division does between 50 and 80 photoshoots monthly.
M.E as a social community platform is an array of resources designed to be used as tools. The tools women to achieve their goals and to grow into the best versions of themselves. Gathering women of multiple talents and diverse backgrounds, M.E has been able to provide a safe environment for women to grow and learn – providing women with a space that allows them to harness skills essential to life that bring meaning to their direct environments as well. M.E. consists of Mia Elle Boudoir photography, Business women empowerment program and business women's society, H.O.M.E charity, coaching & mentoring, social communities, M.E.ns community, Mini.M.E. community, M.E.rch shop and the M.E. business club.
Using social media as a communication and hosting platform for the social communities, there are five female-only Facebook groups with the main platform being a diverse space of 22 000 members. M.E. consists of ten core personnel and 35 administrators. Sarah's time is split between being a confidence coach, a photographer and the CEO of M.E with many community projects in the pipeline. Sarah is involved in the daily running of each division as well as her charity called HOME.
HOME charity consists of thirty volunteers and collaborates with other businesses and institutions to provide assistance to remove, rehome or protect victims of GBV (gender based violence), as well as feeding, clothing and providing assistance to the women in the M.E community when needed.
M.E Is established with love with the purpose of teaching love, being love and showing love and has been described as the epitome of a non-judgemental space that everyone feels at home in – and described as a MOVEMENT by the thousands of people who love the brand in return.