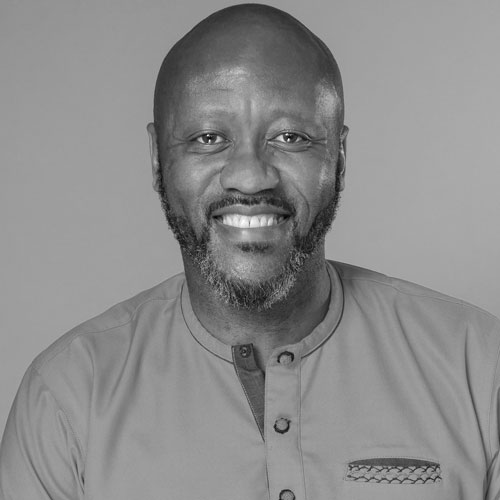 Andisa Ntsubane is the Managing Executive: Brand, Marketing and Communications for Vodacom Group
Andisa is responsible for leading a world-class Brand, Marketing and Communications capability that unlocks value for the organization, supports its purpose-led strategy for value creation and growth across its markets, to deepen the connection between employees, customers, communities and broader stakeholders with the Vodacom / Vodafone brands across Africa.
A Chartered Marketer and Certified Customer Experience Professional, Andisa brings over 20 years of multi-geography and multi-industry experience, gained over the course of his career in Marketing, Communications and Strategy. Previously he worked at Old Mutual Limited, where he was the Acting Chief Marketing Officer and later, he was the Strategy Executive for Group Marketing, Public Affairs and Sustainability. He has also held various leadership positions at the likes of Microsoft, the Standard Bank Group and Cell C. Andisa is also a member of the Global Sustainability Council of the International Advertising Association (IAA) and has served as an Independent Non-Executive Director at Cricket South Africa (CSA)
Invited onto the 2020/2021 Institute for Real Growth (IRG) Global 100 CMO Programme, Andisa was nominated by a 100 Global Chief Marketing Officers' and announced as the 2021 IRG Global CMO Humanized Growth Champion. The same year, Marketing Edge announced him as 2021 Africa's Marketing Leader of the Year.
Andisa is passionate about the African continent and understands the unique challenges and opportunities of working across different regions and countries. Andisa is one of the co-authors of a Brand Management textbook for Pearson Education and written on the topic of "Managing a brand across multiple geographies."
Andisa has attended Executive Leadership Programmes at the Gordon Institute of Business Science (GIBS), the Chartered Institute of Marketing (UK), London Business School (UK), the University of Cape Town Graduate School of Business (UCT GSB) and the Institute for Real Growth (Netherlands)