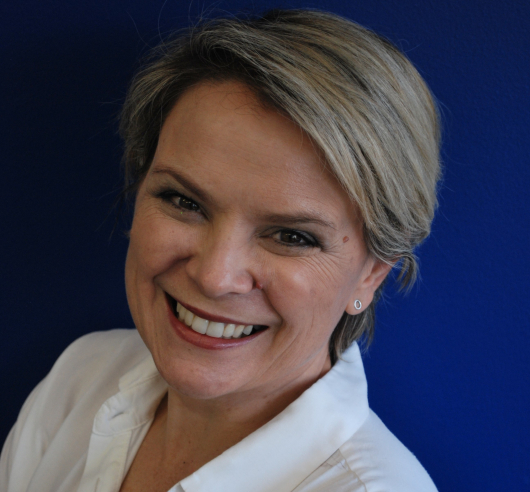 Nikki Maritz is the driving force behind IBTC, a private higher education college in South Africa that specialises in finance and business qualification. Her vision for IBTC is to enhance the careers and enrich the lives of the small segment of our society who believe continuous learning and growth is the way to a better future. She believes that it's not just within IBTC's reach to affect social change, but also our obligation.
Nikki has more than 20 years' experience in private higher and further education and started IBTC more than a decade ago – with the express desire to shift the focus away from business profit in favour of student success.
IBTC measures the successful delivery of promises to students as a key business performance indicator
Nikki's vast experience in education, passion for South Africa and in-depth understanding of business ensures that IBTC is the leading industry college offering professional students carefully selected internationally acclaimed courses.
IBTC is a registered course provider delivering classroom tuition and distance learning courses for internationally recognised professional qualifications, such as CIMA, ACCA, CAT, ICB and CFA – offering a combination of distance learning and classroom courses designed to prepare students for their professional examinations.
Operating from Cape Town since 1995, IBTC provides classroom courses in major cities around South Africa and a comprehensive Home Study programme supported by experienced international tutors.
All our courses include a complete set of internationally acclaimed study material which has been developed to ensure that students have maximum control over what they learn, the way they learn it, and the pace at which they work.
IBTC also works closely with a variety of professional institutions to support skills training and education. We believe in providing local students with access to international qualifications, bringing you closer to your professional goals and success in the workplace.